At AgroVet-Strickhof higher education and research in agricultural and veterinary sciences are connected with the practical needs of the agricultural industry through the cooperation between Strickhof, ETH Zurich and The University of Zurich.
One business – four sites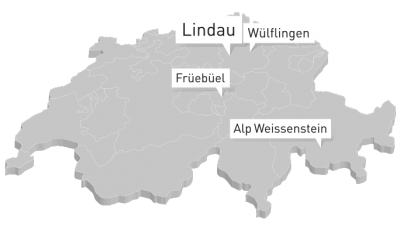 Flight by drone
«Young and Beef Cattle Barn AgroVet-Strickhof» opening and stabling
Save the date July 1st 2019
1st AgroVet-Strickhof Conference
Presentation of the research activities carried out in 2018

Swisscow 2018
On Sunday 28 October 2018 Swisscow took place at the AgroVet-Strickhof in Lindau ZH. In the fourth edition, Swissherdbook awarded 375 farms with outstanding management and/or exceptional breeding cows.