At AgroVet-Strickhof higher education and research in agricultural and veterinary sciences are connected with the practical needs of the agricultural industry through the cooperation between Strickhof, ETH Zurich and The University of Zurich.
One business – four sites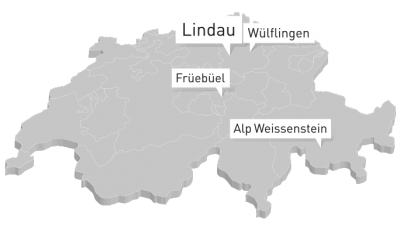 Flight by drone
3sat: AgroVet-Strickhof | A special farm
3sat informed on Monday 27th August 2018 about AgroVet-Strickhof, the special farm.
Start of construction on Früebüel in July 2018
After the building application was approved end of 2017 the construction work will start in July 2018.